Nobodies Are Somebodies Podcast - Real People, Real Stories
Nobodies are Somebodies Podcast were finalists for the best Podcast award with Faces Magazine Ottawa
________________________________________________

Chad says:

Millions of people every day are considered "nobodies". I want to bring you the stories of the people of everyday and any day, because even if you think you are a nobody, you are always a somebody. The people I talk to are not famous, but they are all interesting characters. Every week, a new story, a new guest, a new friend. The Nobodies Are Somebodies podcast - real people, real stories!
Join the show on Facebook
Chat with me about the show, as well as with former guests, plus make some suggestions for future shows, get exclusive show updates/behind the scenes stuff, and have some good old fashioned communication. 
If you are enjoying the content on Nobodies Are Somebodies podcast and would like to give back to the show by making a donation, please click the button above.THANK YOU!

 


Your support goes directly to funding improvements and production costs of my show. It is so greatly appreciated 
Check out episodes of the podcast on your favorite hosting platform below. Be sure to like, comment and subscribe. This podcast is absolutely FREE 

Don't forget to say hello to some of our sponsors.
Thank you for supporting my podcast!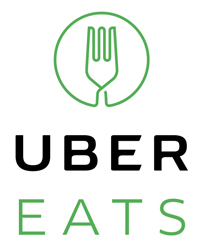 Now you can earn cash by delivering the Uber Eats food orders that people crave—all while exploring your city. ... Get paid once a week and easily keep track of money you've made within the driver app.  UberEATS delivery drivers are independent contractors who pick up and drop off food orders. Click this link to sign up today and start earning money on your time and on your schedule!
 Matthew Johnston is a Psy-Rock-Alternative-Christian Artist from Ottawa, Canada, and a musical contributor to the Nobodies Are Somebodies Podcast with his original songs
His latest album, "Out of My Mind and Back in Again", is an ethereal, raw acoustic-rock documentary of his intense episode of psychosis in 2013. About half the tracks were recorded on the verge of his psychotic collapse, while the remaining songs were recorded four years later, in reflection and painful memory of his difficult recovery, bewilderment and trauma he still deals with today.
His other two Independently released albums, "Canadian Dream" and "Dragon in the Woods", engage the surreal and experimental outer-limits of psy-rock, laced with emotional outpourings through improvised singing.
 Hear his albums on SoundCloud
From Nicole Lavigne, authorized Younique Seller:
So this is my little Younique page. I am new to this whole thing but I have fallen in love. I have spent a lot of time lately trying to find makeup and skin care that didn't make me break out or make my eyes itchy. With a new medication my skin and tolerance have changed. So here I will put some pictures and maybe do some live stuff here and there when I finally get settled in this journey and actually have a better idea of what I'm talking about. I am part of an absolutely amazing team and they are helping me always, so don't ever hesitate to ask any questions or anything. Between us all we can definitely help you!! We can find your shade, suggested colours and just help you have some fun
LoneWolf Productions seeks to work with other well known promoters in the city of Ottawa, not in an attempt to compete - but to bring together the community, and throw some of the best parties the city has yet to see. We will gladly promote other events while bringing awareness to our own! We hope to see you guys on the dance floor and hope to work with the many awesome promoters / DJ's our fine city has to offer.